"Wakanoura" -the resort of the Manyo nobles- A live performance of scenery and words with GAKU-MC.
Wakanoura, "Treasure House of Scenic Beauty", has been a favorite resort designation for nobles and intellectuals in history, and therefore been a source of inspiration for various forms of arts. Explore and celebrate Wakanoura's history through talks and performances!

Navigator / GAKU-MC(Rapper)
Meeting with different people and scenery is the source of my inspiration for music. I look forward to this new journey.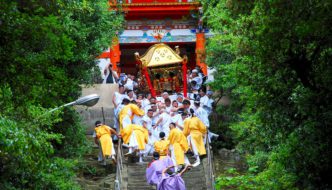 Talk "Japan Heritage of Wakayama"
Murase Norio, Yoshimura Teruki
Let's learn about the historical and cultural background of Wakayama and Wakamatsuri Festival with Murase Norio and Yoshiura Teruki as guests.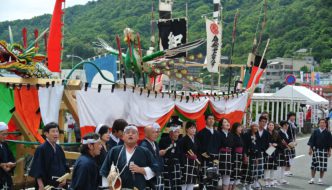 Folk Performance
Wakamatsuri Festival
Parade performance from Wakamatsuri festival which continue over 400 years.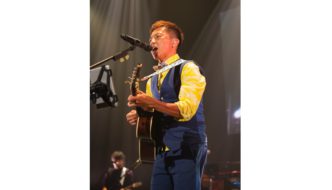 Live
GAKU-MC
Perform rap songs made through traveling all over the world.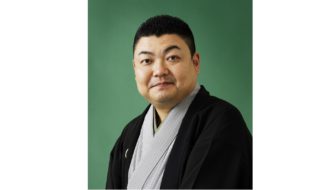 Rakugo
Ryutei Saryu
Fantastic storyteller invites one-person comedy show.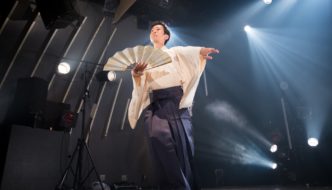 Japanese Classical Dance
Hananomoto Kotobuki
Beautiful and dynamic dance with hommage of waknoura journey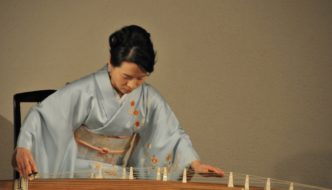 Sankyoku
(Koto)Hirano Hiroko, Okamura Shintaro 
(Bamboo flute)Ajima Yozan
Express a scenery of changing nature by Japanese traditional music of Koto and bamboo flute.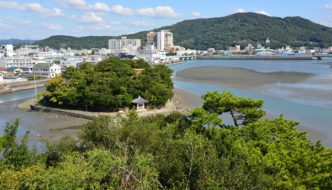 Related Event
Let's walk around Wakanoura!
12:30〜13:30
A walking tour by a local guide (approximately 1 hour, 300 yen per person, requires reservation). For application, call Wakayama city tourist center at 073-433-8118.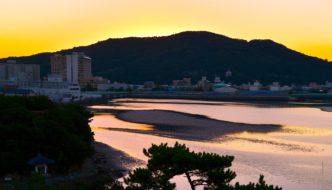 Related Event
#和歌の浦イイね!
Take a photo of your favorite scenery and post it up with "#和歌の浦イイね!". You can apply on the town walking day or beforehand. While live performing, GAKU-MC will provide comments to pictures which catches his eye.
Official SNS→Twitter @takaramono_pj Instagram @takaramono.pj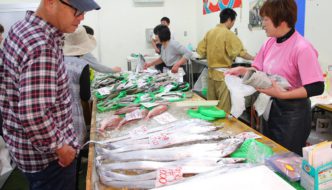 Related Event
Let's taste Wakanoura!
10:00〜14:00 at Wakanoura fishing port (only on Saturdays, Sundays, and public holidays)
You can taste fresh seafood and whitebait domburi!

Navigator
GAKU-MC
The living legend of Japanese hip-hop music, who sings rap music with an acoustic guitar. Has released an album "Rappucino," a collection of songs he made during his trip around the world, and is now on his live tour all around Japan in a camper.

Talk
Murase Norio
Emeritus professor of Kinki University. With over forty years of research on Manyoshu, the oldest anthology of Waka, he focuses especially on Wakanoura. Manyo poetry from Wakanoura greatly influenced generations of poets beyond the Heian era.

Talk
Yoshimura Teruki
A specially-appointed associate professor of The Institute of Kishu Economic and Cultural History of Wakayama University. Researcher of local festivities across Japan. Is engaged in the revival and succession of Wakamatsuri Ofunauta.

Rakugo
Ryutei Saryu
In 1993, became an apprentice to Yanagiya Sankyo. In 2006, received the Shin'uchi rank, the highest. Won the gold award of Hanagata Engei Prize two years in a row. His Rakugo with wide range of expression attracts audiences. Recently he has supervised Rakugo performance of NHK TV drama "Showa Genroku Rakugo Shinju."

Japanese Classical Dance
Hananomoto Kotobuki
The 16th head of Hananomoto line. Part-time professor of Nihon Kogakuin Hachioji College. Won the tournament of Shinshun Buyo Prize held by The Japanese Classical Dance Association. Performs in stages inside and outside Japan, and also choreographs and appears in artists' music videos, TV dramas, and plays.
Koto Japanese harp
Hirano Hiroko
Studied Ikuta line koto (Japanese harp) music under Furuya Tomizo and Furuya Yasue. Masters degree from the Tokyo University of the Arts, faculty of music, department of traditional Japanese music. Won the Miyagi Award as a student. Active as solo recitalist, lecturer and teacher at elementary and middle schools, exposing young studensts to Japanese music.

Koto Japanese harp
Okamura Shintaro
Masters degree from Tokyo University of the Arts. As a student, performed at Tokagakudo, a concert hall in the imperial palace, in the presence of the Emperor. Member of the joint study at Research Center for Japanese Traditional Music of Kyoto City University of Arts. Won the highest award in the 22nd Kumamoto Japanese "Hougaku" Music Contest. Focuses on the sound of koto (Japanese harp), sangen (three-stringed instrument), and jiuta (country songs of Kyoto and Osaka regions).

Bamboo flute
Ajima Yozan
Studied shakuhachi (Japanese bamboo flute) under Yamamoto Hozan, honored as a Living National Treasure. Masters degree in music from the Tokyo University of the Arts graduate school. Performs both inside and outside Japan, and appears in TV commercials and programs as well. Collaborates with harp players, with the theme of "a fusion of Japanese and Western."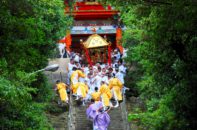 Folk performance
Wakamatsuri Festival
Locals of Wakanoura began celebrating Wakamatsuri festival, praying for the peace of Japan. In 1621, the traditional performing arts of Kishu region (modern-day Wakayama and Mie Prefectures), were gathered by Tokugawa Yorinobu, the first feudal lord of Kishu Domain. And since the following year, Wakamatsuri has been carried on as the festival of the Kishu- Toshogu Shrine.
Date

27 January(Sun)14:00 start

Venue

Wakanoura Art Cube

Price

Free

Capacity

100 seat

Enquiries

Japan Council of Performers Rights & Performing

Arts Organizations [GEIDANKYO]

TEL:03-5909-3060 FAX:03-5909-3061

Email:takaramono★geidankyo.or.jp

(Please change ★ to @ when you would like to contact us.)
Organizer

Agency for Cultural Affairs, Government of Japan,

Japan Council of Performers Rights & Performing Arts Organizations

Co-Organizer

Wakayama City

Public Relation Cooperation

KNT Corporate Business Co., Ltd.

Cooperation

Cooperation

Wakayama City Tourist Association, Wakamatsuri Preservation Association, Kyodo News, Japan Playwrights Association, Japanese Classical Dance Association, Japan Sankyoku Association, Rakugo Association

Staff

[Stage・Sound・Lighting]

Kansaibutai, Nankai Stage
[Production Cooperateion]

Kankarasha
[Script]

Shintaro Murakami (Yuguresya Yowaotoko Unit)
[Art Direction]

Kosuke Niwano (Shinmura Design Office)
[Web]

Takehiro Kawase (POLAAR), Ayumi Furudo(mikazuki), Alexei Moroboshi(Mana Design),Tomohiko Manabe (neold)
[Photo・Movie]

Haruta Taguchi(ARTS-WagoN)/DIRECTORY Inc.

Flyer