Let's enjoy culture entertainment at the hometown of pottery!
What kind of Japan heritage is there in Hizen -the hometown of pottery-?
Watch, listen, walk around, taste, play, and study -two days of live performance and special event-.
Theme of Hasami performance is "Taste".

Navigator / Hana
I'd like to find my favorite dish at the hometown of pottery where beautiful potteries are displayed.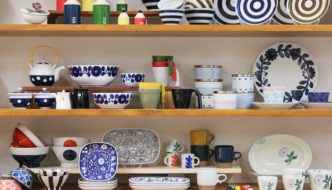 Special Talk
■13:00~13:30
Hana, Tanaka Yukari
A talk session with refreshments on how to choose a plate that best fits your dining table.(at Nishinohara833 studio)


Marche
■11:00~16:30
Nishinohara「monné porte」
We are preparing many local products, so please have a look and taste them.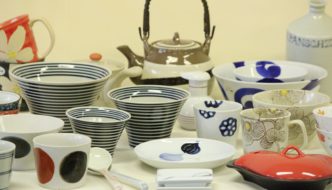 Welcome Treat
Coffee, tea, and local sweets are served for both days.
(free of charge, no need of reservation)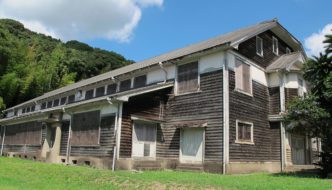 Live3
■14:00~15:30
Talk, Folk Performance and Special Live at Kokaido!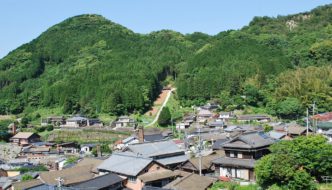 Live3・Talk
Nakano Yuji, Fukuda Manabu

Talk about Japan Heritage of The Ceramics of Hizen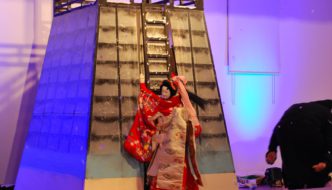 Live3・Falk Performance
Sarayama Pappet Theater
Performance of Sarayama Pappet Theater Preservation Society "Mitamaza".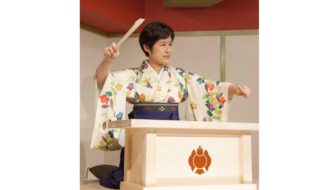 Live3・Kodan (Storytelling)
Kanda Shink
The storyteller's original performance with flowing eloquence is astonishing!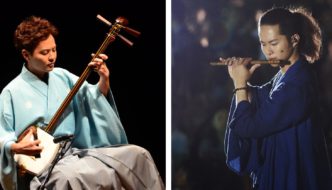 Live3・Music Session
Asano Sho, Sato Kazuya, Miura Koki, Morifuji Shoji
Special Session of Tsugaru Shamisen, Japanese Flute, Wadaiko(Drum), Piano.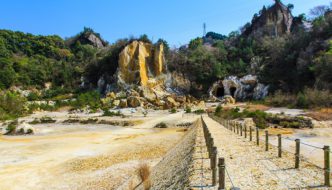 Related Event
Arita Program
9 March 2019 (Sun) 13:00~16:30

Navigator of this time is Yuji. Let's enjoy Hizen - the hometown of pottery –with the theme "History" throughout two days!

Navigator
Hana
A fashion model. Acts widely as a commentator, narrator, and writer. After graduating from International School, pursued history of art at Sophia University. Fluent in English and French. Likes to make sweets and to visit Buddha statues. Became a national treasure supporting ambassador in 2017.

Talk
Tanaka Yukari
Born in Saga. Learned food science and nutrition in university, then worked in high schools. While working at a tableware manufacturer, researched about table coordination. Right now, is supervising table coordination and manner lessons in Arita. Works vigorously in product development of Hasami and Arita ware.

Talk
Nakano Yuji
Curator of Hasami town education board. Born in Nagasaki in 1966. Graduated from Kanazawa University, Archaeology course in 1993. He came to Hasami, following his professor's excavation research of Hasami. Indispensable expert on the history of Hasami.

Talk
Fukuda Manabu
The chairman of the Sarayama Puppet Theater Preservation Society. Born in Hasami in 1955. In 1989, restored the "Mitamaza" (the preservation society which was first found in 1860) with the local softball team members. Is now working at a pottery in Hasami and puts effort in spreading and succeeding of Sarayama Ningyo Joruri.
Guest Tayu
Toyotake Yasutayu
Became the 20th term trainee of National Bunraku Theatre in 2002, and became a disciple of Toyotake Shimatayu in 1978. Has won National Bunraku Theatre Encouragement Award and Society Award and others.

Guest Shamisen
Nozawa Kinshi
Became the 3rd term trainee of National Bunraku Theatre in 1976. Became a disciple of Nozawa Kinshi the fourth. Became Nozawa Kinshi the fifth in 2008. Has received Award of the Japan Art Academy and others. In 2013 received the Medal of Honor with Purple Ribbon.

Kodan (Storytelling)
Kand Shink
Born in Mito city, Ibaraki. After graduating from Tokyo Woman's Christian University, faculty of humanities, department of history, worked as an editor of Rakugo and theatre magazines, and became a disciple of Kanda Kurenai. Her storytelling is primarily classical, but makes lots of new storytelling about history, popular songs of Showa, movies, animations, and games. Enthusiastic foodie. Has a curator and Japanese sake navigator qualification.

Tsugaru Shamisen
Asano Sho
Born in Miyagi prefecture, 1990. He has graduated from Keio University. When he was 14, he was the youngest person to win the highest rank A level of the All-Japan Tsugaru Shamisen Contest and won for three consecutive years up to 2006, recognized in its Hall of Fame. While passing on folk song and classic music by oral tradition, he collaborates with many artists inside and outside Japan. With his astounding performance skills and natural charm, his power to convey the fascination of Shamisen music stands above the rest.

Shinobue (Bomboo Flute)
Sato Kazuya
Born in Karatsu city, Saga. A shinobue (bomboo flute) player, famous for composing "Amenochi Hareruya (performed by YUZU)," the theme song for 2013 NHK drama "Gochisousan." Performs at world heritage and national treasure sites inside and outside Japan. Has composed lyrics and music of Ureshino city's city song "Furusatono sorayo" in 2016.

Wadaiko (Drum)
Miura Koki
He has successively been the leader of many Japanese drum bands. He has also collaborated with famous artists in concerts starring Aya Sugimoto and Koichi Domoto, concerts of Sho Asano, AUN J Classic Orchestra. He has given drum trainings to AKB48, and TERU from GLAY. His scene description and music expression is valued as talking drum.

Piano
Morifuji Shoji
While studying at Keio University, started to use synthesizer programming and began to perform. Participated in many musicians' performances and recordings all over the world. Recently has broadened his work by making and performing music for animation, game music, stage, and theater.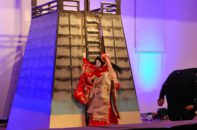 Folk performance
Sarayama Puppet Theater Preservation Society "Mitamaza"
"Mitamaza" was founded in 1860. In1953, its preservation society was founded. In 1954, was designated as Nagasaki prefecture Intangible Folk Cultural Property. Was awarded for Regional Person of Cultural Merit of Culture, Sports, Science and Technology Minister's Commendation.
Date

10 March 2019 (Sun)

11:00~16:30

Venue

■Special Talk Nishinohara 833 studio〒859-3711 2196-2 Isekigo, Hasami Town

■Live3 Kokaido

〒859-3711 2191 Isekigo, Hasami Town

Price

■Special Talk free

■Live3 free

Capacity

■Special Talk 50 seat

■Live3 200 seat

WEB Reservation https://hasami.peatix.com

Enquiries

Japan Council of Performers Rights & Performing

Arts Organizations [GEIDANKYO]

TEL:03-5909-3060 FAX:03-5909-3061

Email:takaramono★geidankyo.or.jp

(Please change ★ to @ when you would like to contact us.)
Organizer

Agency for Cultural Affairs, Government of Japan,

Japan Council of Performers Rights & Performing Arts Organizations

Co-Organizer

"Hizen Kiln Activity Area"

Revitalization Promotion Committee

Public Relation Cooperation

KNT Corporate Business Co., Ltd.

Cooperation

Kyodo News, Japan Playwrights Association, Japanese Classical Dance Association, Rakugo Geijutsu Kyokai

Staff

[Script & Direction]

Shuji Fukuda (F's Company)

[Stage・Sound・Lighting・Production Cooperation]

Actor Kikaku

[Art Direction]

Kosuke Niwano (Shinmura Design Office)

[Web]Takehiro Kawase (POLAAR), Ayumi Furudo(mikazuki), Alexei Moroboshi(Mana Design),Tomohiko Manabe(neold)

[Photo・Movie]

Takahiro Tsuboi/DIRECTORY Inc.,

Takao Ochi

Flyer