Tradition and evolution! Tsuruoka silk and shamisen live performance
Silk is a fiber with numerous positive features - Its light, strong, and gentle for skin.
While the domestic silk industry is in decline, Tsuruoka is the only place in Japan where the integrated manufacture of raising silkworms to weaving remains- truely, a Japanese heritage.
The history of Tsuruoka carries the soul of Japan that has remained in this land for centuries.
Join Thane Camus for the shamisen trio performance and a journey of Tsuruoka's Japanese heritage: a story of silk that has deep connections with the Samurai.

Navigator / Thane Camus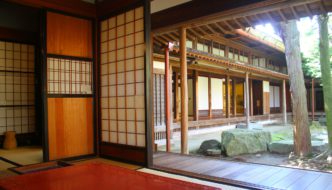 Talk "Japan Heritage of Tsuruoka"
Yamato Kyosuke, Sakai Tadayori
Let's learn about the historical and cultural background of Tsuruoka silk industry with Kyosuke Yamato and Tadanori Sakai as guests.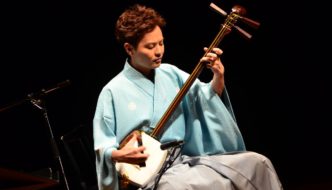 Tsugaru Shamisen・Folk Song
Asano Sho, Miura Koki, Suenaga Hanako
You can enjoy both classic and modern music sessions of powerful Tsugaru shamisen, regional folk song, Japanese drum, and piano.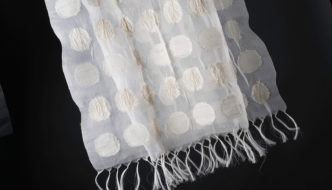 Exhibition
Silk products
We will exhibit "kibiso" brand products. Please have a look and feel its touch by hand.

Navigator
Thane Camus
Born in New York, U.S.A. He loves Japanese culture in depth and travels around Japan. He got legitimate practice of Kyogen and has been starring in Gendai Kyogen, contemporary Kyogen, from 2009.

Talk
Yamato Kyosuke
Born in Tsuruoka city, 1958. He has developed a high-performance new texture material using kibiso, the very first thread that silkworm spits out, and has succeeded in establishing kibiso brand which produces apparel, interior goods, and more.

Talk
Sakai Tadayori
Born in Tsuruoka city, 1974. CEO of Shonaihan Co., Ltd., director and deputy director of Chido Museum, councilor of Tohoku University of Community Service and Science, councilor of Homma Museum, and branch chief of The Japanese Sword Museum. He is serving in many places for the purpose of preserving regional history and culture to the next generation.

Tsugaru Shamisen・Folk Song
Asano Sho
Born in Miyagi prefecture, 1990. He has graduated from Keio University. When he was 14, he was the youngest person to win the highest rank A level of the All-Japan Tsugaru Shamisen Contest and won for three consecutive years up to 2006, recognized in its Hall of Fame. While passing on folk song and classic music by oral tradition, he collaborates with many artists inside and outside Japan. With his astounding performance skills and natural charm, his power to convey the fascination of Shamisen music stands above the rest. He is now promoting Zero-One Recycle Project, where people make instruments out of rubble from the Great East Japan Earthquake.

Wadaiko
Miura Koki
He has successively been the leader of many Japanese drum bands. He has also collaborated with famous artists in concerts starring Aya Sugimoto and Koichi Domoto, concerts of Sho Asano, AUN J Classic Orchestra. He has given drum trainings to AKB48, and TERU from GLAY. His scene description and music expression is valued as talking drum.

Piano
Suenaga Hanako
Born in Kanagawa prefecture, she is a pianist and a singer. She has performed live shows of singing with a piano, has served as a radio personality, and has supported other musicians' live shows. She also has provided music to Tokyo Tower's first official campaign songs. She wrote and sang the ending song of BS Japan's TV program Pochi Tama Pet Daishugo.
Date

2 December (Sun) 14:00 start

Venue

Heishindo

Price

Free

Capacity

100 seat

Enquiries

Japan Council of Performers Rights & Performing

Arts Organizations [GEIDANKYO]

TEL:03-5909-3060 FAX:03-5909-3061

Email:takaramono★ geidankyo.or.jp
(Please change ★ to @ when you would like to contact us.)
Organizer

Agency for Cultural Affairs, Government of Japan,

Japan Council of Performers Rights & Performing Arts Organizations

Co-Organizer

Tsuruoka 'Samurai Silk' Promotion Project Executive Committee, Tsuruoka City, Tsuruoka City Board of Education

Public Relation Cooperation

KNT Corporate Business Co., Ltd.

Cooperation

Kyodo News, Japan Playwrights Association, Kokunensya, Chido Museum, Tsuruoka Fablic Industry Cooperative, Tsuruoka Silk Co.,Ltd.

Staff

[Stage・Sound・Lighting]

Stage Ensemble Tohoku Co., Ltd.

[Script]

Hajime Ikeda(Egg Project)

[Art Direction]

Kosuke Niwano (Shinmura Design Office)

[Web]

Takehiro Kawase (POLAAR), Ayumi Furudo(mikazuki), Alexei Moroboshi(Mana Design),Tomohiko Manabe(neold)

[Photo・Movie]

Haruta Taguchi(ARTS-WagoN)/DIRECTORY Inc.

Flyer