Niigata -a town of dance-
Celebratory live a month before 150 years anniversary of opening the port in Niigata

Dance is hot in Niigata. It still retains one of the leading high-quality geisha culture with traditional dance. Recently, Niigata is becoming famous for Japan's biggest dance festival. All these sprung up from Kitamae-Bune (cargo ships that sailed the Japan Sea during the Edo period) which prospered from Edo to Meiji era. Niigata port, the biggest port throughout the Japan Sea at the time, celebrated on January 1, 2019 its 150th anniversary.
Let's celebrate "a month before celebration live" and travel around Niigata with the "Navigator" Kensaku Kobayashi.

Navigator / Kobayashi Kensaku
Looking forward to the performance and soul dance originated in Niigata!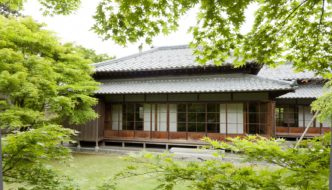 Talk
Nouchi Takahiro Ichiyama Nasoro Iwagami Yutaka
Talk about Japan Heritage in Niigata, special scenery and traditional dance culture.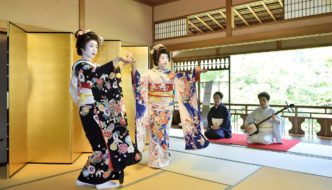 Ozashiki Odori
Furumachi Geigi
Experience the distinctive traditional dance of Niigata at the drawing room of historical architecture Enkikan!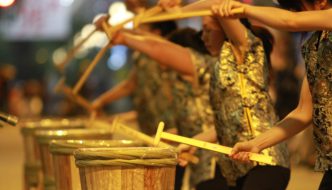 Niigata Taru Kinuta
Eijima-ryu Niigata Taru Kinuta Foundation
Background music is indispensable to Soh-odori. Its dance-like performance method is distinct of Niigata.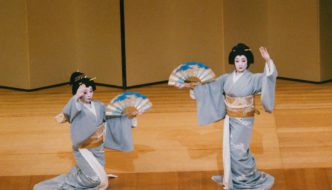 Japanese Classical Dance
Ichiyama style
Japanese traditional dance Ichiyama school is designated as a cultural asset that constitutes the Japan Heritage. Most traditional dancers are based in big cities such as Tokyo, Osaka, and Kyoto, but Ichiyama school roots in local area.

Navigator
Kobayashi Kensaku
Actor, director, and dancer. Writes scripts and directs short stories for CONDORS (a dance company). Plays the roll of "Ofurosuki" in "Miitusketa!" a TV program by NHK Educational television. Starred in NHK Taiga Drama "Sanadamaru," and many others.

Talk
Nouchi Takahiro
(President of the "Rojiren Niigata", a walk about town group)
A pioneer of town walking, famous for the guide of "Bura Tamori." Have received several awards for activities on promoting the region such as "The town of Niigata/ Kouji meguri" and "Port town Niigata/ Hiyoriyama."

Talk
Ichiyama Nasoro
(Head of Japanese traditional dance Ichiyama school)
One of the few head families of Japanese traditional dance based in local area. Ichiyama school has contributed to the development of geisha culture in Niigata since Edo era. The present head Nasoro does the choreography of the Soh-odori. Supports Niigata's dance culture.

Talk
Iwagami Yutaka
(The general director of Niigata Soh-odori.)
One of the masterminds of Niigata Soh-odori, a dance festival that attracts over 10,000 people. The general director of "Art Mix Japan," an event introducing traditional cultures.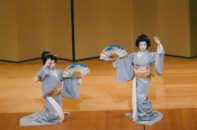 Japanese Classical Dance
Ichiyama-ryu
Based in Niigata, founded by the kabuki actor of Kyoto-Osaka area in mid 18th century. Has contributed to the development of the world of dance and geisha culture in Niigata through the guidance of Furumachi Geigi. The first designated Intangible Cultural Property of Niigata city in 2004.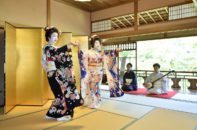 Furumachi Geigi
Ozashiki Odori
Dances performed by geigi. Niigata was the base of Kitamae sea route in Edo era. Geisha, Japanese singing and dancing girls, served in Japanese restaurants in Furumachi, about 400 geishas were active at its peak. In 1987, Ryuto-Shinko Co., Ltd. was founded, a company which supports Niigata's Japanese restaurant cultures by training Geishas and managing them.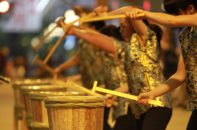 Niigata Taru Kinuta
Eijima-ryu Niigata Taru-Kinuta Tradition
Taru-Kinuta is a traditional performance of Niigata, established in Edo era. Dances were improvised by drumming on "taru (cask)" containing soy sauce or sake. For the restoration and succession of Taru-Kinuta, Eijima Kozan did a research on the originally developed Taru-Kinuta all over Niigata, and established Taru-Kinuta Eijima school.
Date

1 December (Sat) , 2018

11:30〜/ 14:00〜

Venue

Enkikan

Price

Free

Capacity

80 seats

*Please make reservation in advance via e-mail by 6pm on 29 November.

Email:takaramono★geidankyo.or.jp

(Please change ★ to @ when you would like to contact us.)

*Only one ticket per person.

Enquiries

Japan Council of Performers Rights & Performing

Arts Organizations [GEIDANKYO]

TEL:03-5909-3060 FAX:03-5909-3061

Email:takaramono★geidankyo.or.jp

(Please change ★ to @ when you would like to contact us.)
Organizer

Agency for Cultural Affairs, Government of Japan,

Japan Council of Performers Rights & Performing Arts Organizations

Co-Organizer

Niigata city

Public Relation Cooperation

KNT Corporate Business Co., Ltd.

Cooperation

Arts Council Niigata, Kyodo News, Japan Playwrights Association, Japanese Classical Dance Ichiyama style, Niigata Sangyo Co-op, Niigata Geigi Okiya Association, Ryuto Shinko Co., Ltd,  Niigata So Odori Festival Executive Committee, Nagashima style Niigata Taru Kinuta Foundation, Japanese Classical Dance Association

Staff

[Script]

Kanemasa Nakajima (Gekidan Hannya-s)

[Art Direction]

Kosuke Niwano (Shinmura Design Office)

[Web]

Takehiro Kawase (POLAAR), Ayumi Furudo(mikazuki), Alexei Moroboshi(Mana Design),Tomohiko Manabe (neold)

[Photo・Movie]

Takahiro Tsuboi/DIRECTORY Inc.

Flyer