Let's enjoy culture entertainment at the hometown of pottery!
What kind of Japan heritage is there in Hizen -the hometown of pottery-?
Watch, listen, walk around, taste, play, and study -two days of live performance and special event-.
Theme of Arita performance is "history."

Navigator / Yuji
I am looking forward to discovering the history of pottery and also site seeing with you!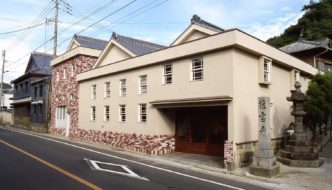 Live1
■13:00~ Akaemachi Kobo
Talk Ozaki Yoko
Kodan Kanda Shink
Tsugaru Shamisen Asano Sho

Talk session and live performance of how Hizen became the place of pottery. The storyteller's original performance with flowing eloquence is astonishing! (free of charge, reservation available)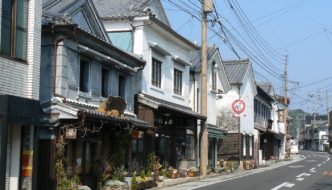 Walking Tour
■13:50 ~(40min)
Let's walk from Akaemachi Kobo to Izumiyama Jisekiba
Walking tour with Yuji, Asano Sho, Kanda Shink, Ozaki Yoko.(1,500yen)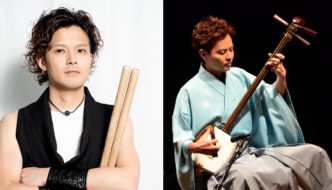 Live2
■15:00~ Izumiyama Jisekiba
Sara-Odori, Wadaiko, Tsugaru Shamisen
Feel the blessings of the Hizen region through dance and music! (free of charge, no need of reservation)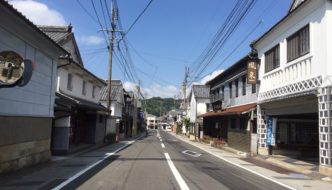 Walking Tour
■16:00~(30min)
Let's walk from Izumiyama Jisekiba to Akaemachi Kobo with pottery lovers!
You can find great scenes for instagram and good shops as well.(cancellable in case of rain)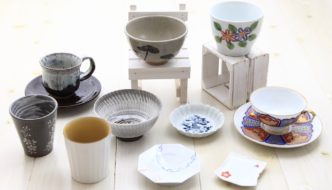 Welcome Treat
Coffee, tea, and local sweets are served for both days.
(free of charge, no need of reservation)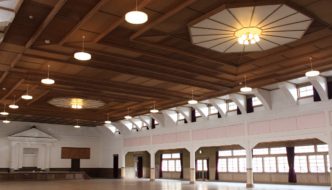 Related Events
Hasami Program
10 March 2019 (Sun) 11:00~16:30
The traveler this time is Hana, a fashion model. Let's enjoy Hizen - the hometown of pottery –with the theme "Taste" throughout two days!

Navigator
Yuji
He is a TV celebrity and a model. Won Best Father Award and Ikumen of the Year Award both on 2016. He is popular among wide range of ages with his charming character.

Talk
Ozaki Yoko
Born in Takeo city, Saga. Graduated from Aoyama Gakuin University, faculty of literature, department of history. Has compiled "10 complete books of Arita town history," compiled and contributed "Sarayama nazenaze"(a booklet for children introducing the history of Arita), "Onnano Arita Sarayama Sanpo-shi"(a history book featuring on women of Sarayama), "Arita Sarayama Enkei"(a book of modern history of Sarayama), and more. The director of History and Folklore Museum of ARITA since 2007.

Kodan (Storytelling)
Kanda Shink
Born in Mito city, Ibaraki. After graduating from Tokyo Woman's Christian University, faculty of humanities, department of history, worked as an editor of Rakugo and theatre magazines, and became a disciple of Kanda Kurenai. Her storytelling is primarily classical, but makes lots of new storytelling about history, popular songs of Showa, movies, animations, and games. Enthusiastic foodie. Has a curator and Japanese sake navigator qualification.

Tsugaru Shamisen
Asano Sho
Born in Miyagi prefecture, 1990. He has graduated from Keio University. When he was 14, he was the youngest person to win the highest rank A level of the All-Japan Tsugaru Shamisen Contest and won for three consecutive years up to 2006, recognized in its Hall of Fame. While passing on folk song and classic music by oral tradition, he collaborates with many artists inside and outside Japan. With his astounding performance skills and natural charm, his power to convey the fascination of Shamisen music stands above the rest.

Wadaiko
Miura Koki
He has successively been the leader of many Japanese drum bands. He has also collaborated with famous artists in concerts starring Aya Sugimoto and Koichi Domoto, concerts of Sho Asano, AUN J Classic Orchestra. He has given drum trainings to AKB48, and TERU from GLAY. His scene description and music expression is valued as talking drum.

Wadaiko
Orie Hibiki
Since childhood, enjoyed Japanese drums, Tsugaru shamisen, Tsugaru teodori dance, and Japanese classical dance. Has performed inside and outside Japan, has won the first prize in various contests. As a Japanese drum player, has performed in "GLAY EXPO 2014 in TOHOKU." Not only does she possess sensitive expression, but powerfulness as well.

Wadaiko
Hoshina Toshinobu
The chairperson of Japanese drum unit "Dageishu Kai." Performs at Sendai Suzume Odori as Ohayashi (Japanese orchestra) as well. Influenced by Japanese classical music, rock, and folk music, he creates original Japanese drum music and performs with musicians of other genres. His detailed musicality and original improvisation has a high reputation among critics.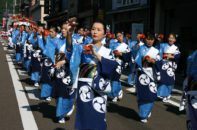 Folk Performance
Sara-Odori
Come join the Sara-Odori, a traditional dance every Arita citizen can dance, where you hold "sara" (plate) in your hands.
Date

9 March 2019 (Sat)

13:00~16:30

Venue

■Live1 Akaemachi Kobo

〒844-0005 2-3-2 Kobira, Arita Town

■Live2 Izumiyama Jisekiba

〒844-0001 1-33 Izumiyama, Arita Town

Price

■Live1 free

WEB reservation https://arita.peatix.com

■Walking Tour  1,500円

WEB Reservation https://arita.peatix.com

■Live2 free

no need of reservation

Capacity

■Live1 60 seat

■Walking Tour 40 people

■Live2 200 seat

Web Reservation

Enquiries

Japan Council of Performers Rights & Performing

Arts Organizations [GEIDANKYO]

TEL:03-5909-3060 FAX:03-5909-3061

Email:takaramono★geidankyo.or.jp

(Please change ★ to @ when you would like to contact us.)
Organizer

Agency for Cultural Affairs, Government of Japan,

Japan Council of Performers Rights & Performing Arts Organizations

Co-Organizer

"Hizen Kiln Activity Area"

Revitalization Promotion Committee

Public Relation Cooperation

KNT Corporate Business Co., Ltd.

Cooperation

Kyodo News, Japan Playwrights Association, Japanese Classical Dance Association, Rakugo Geijutsu Kyokai

Staff

[Script & Direction]

Shuji Fukuda (F's Company)

[Stage・Sound・Lighting・Production Cooperation]

Actor Kikaku

[Art Direction]

Kosuke Niwano (Shinmura Design Office)

[Web]

Takehiro Kawase (POLAAR), Ayumi Furudo(mikazuki), Alexei Moroboshi(Mana Design),Tomohiko Manabe(neold)

[Photo・Movie]

Takahiro Tsuboi/DIRECTORY Inc.,

Takao Ochi

Flyer