NOBODY KNOWS LIVE
SATSUMASENDAI
LIVE
at Satsumasendai, Kagoshima Pref.
DATE

6th November(Sat)2021 Open 15:00/Start15:30

PLACE

Old Masuda Residence(in rainy weather:Gymnasium of Iriki primary school)

FEE

Adult 2,000 yen  Student1,000 yen
Premium seat 5,000 yen

TICKET

TICKET Online Booking
* English interpreter available (Please contact us when applying for a ticket to prepare the equipment) https://docs.google.com/forms/d/e/1FAIpQLSf5nNGWQOihtU5_sab5ZqnaAiz2L8bz8l98HrIX_nrGUOF7QQ/viewform

BUS TOUR

Kagoshima SORA bus tour from Kagoshima cuo station with translater(12:00-18:30).
* If you live in Kagoshima prefecture, you can get a 5,000 yen discount from the participation fee of 10,500 yen + 2,000 yen worth of Kagoshima coupon now.
* English interpreter available (Please contact us when applying for a ticket to prepare the equipment)
https://idd-travel-worker.appspot.com/course_info/show/satsumasendai?course_code=A100-001

PERFORMERS

Iriki Kanmai Preservation Society、Iriki Kids, Tomoyoshi Kakushin(Satsuma Biwa), Fujiwara Dozan(Shakuhachi), Tanaka Denichiro(Hayashi), Hanayagi Genkuro(Nihonbuyo)

PROGRAM

"Houraisan", "Yumimai", "Irikikanme", Takemitsu Toru"ECLIPS for Shakuhachi and Biwa"
During the Edo period, samurai residences were formed at the foot of mountain castles in the Satsuma domain, and many samurai lived as half-farmers. The Japan heritage "Fumoto-Defense Network of Satsuma Samurai Districts in the Edo Period " is composed of 12 Fumoto (foothills samurai residences) out of the 100 or more Fumoto.
Iriki Fumoto, located in Satsumasendai City, is an area that has produced many biwa makers who make famous instruments. At the Old Masuda Residence (National Important Cultural Property) in the village where stone wall continues, we will hold a live performance such as travel around the local culture along with professional performers centered on Satsuma Biwa.
FOLK PERFORMANCE
Irikikanme
Since the Kamakura period, Irikikanme has been the Shinto ritual dedicated to Omiya Shrine as headquarters on November 23 and New Year's Eve. It is presumed that the modern theatrical Irikikanme came into the world by mixing ancient Hayato Kagura, Gagaku, and Izumo Kagura. Juninintsurugimai dance has the lyrics of the national anthem "Kimigayo" and is said to have become the basis of the national anthem. Although it had temporarily come to an end, it was revived in 1955. In April 2020, Irikikanme was designated as an intangible folklore cultural asset designated by Kagoshima Prefecture.
PERFORMERS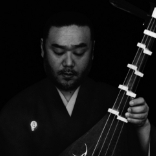 Tomoyoshi Kakushin (Satsuma Biwa)
Born in Asakusa, Tokyo in 1965. He contributed to further development of Satsuma Biwa, a great achievement of his two grandfathers, with his master, Tsuruta Kinshi. He succeeded the name of his grandfather. He was awarded prizes by the Minister of Education, Culture, Sports, Science and Technology and the NHK Chairman. He is active both in Japan and abroad, including performances hosted by the National Theater of Japan. He has been in charge of the examination and training of all the performing arts in many Taiga historical dramas including "Segodon" and special dramas. https://www.biwagaku.com/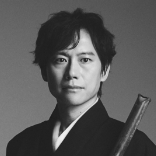 Fujiwara Dozan (Shakuhachi)
Graduated from Tokyo University of the Arts, with a Master's degree. While in college, performed in front of the Imperial family at Tokagakudo in the Imperial Court. Has won the Ataka Prize, the Person of Cultural Merits Award of Edogawa-ward, the new face award of Matsuo Prize of Entertainment, the Excellence Award of the Agency for Cultural Affairs Art Festival in 2018 for "TOKI-winter-," and the 71st Minister of Education, Culture, Sports, Science and Technology Award for Fine Arts in 2020. He not only performs and studies the traditional music, but collaborates as a duo with marimba player SINSKE, appears in "KOBUDO" with Senoo Takeshi(piano) and Furukawa Nobuo(cello), performs in the band ensemble of shakuhachi called "Fugachikuin." Active in various fields such as stage music, music supervision, and a regular performer of the NHK "Nihongo-de-asobo." https://dozan.jp/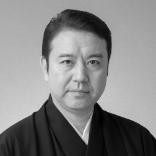 Tanaka Denichiro(Hayashi)
Studied musical accompaniment under the late Mochizuki Bokusei Ⅳ(living national treasure). Graduated from Tokyo University of the Arts, faculty of music, department of traditional Japanese music. Was allowed the name Mochizuki Tasaburo, and attended in Kabuki performances, dance performances, concerts and others with his master as the musical accompanist. While in college, extended his fields outside of classical music such as recordings and live performances of pop and classical music. Not only performs in Japan but also participates in overseas Kabuki performances such as in France and Monaco. In 2015, succeeded his grandfather's professional name, Tanaka Denichiro, and performs mainly in Kabuki performances.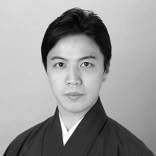 Hanayagi Genkuro(Nihonbuyo)
Born in Nara. Graduated from Tokyo University of the Arts in 2003. Is known for his colorful and powerful performance style which fascinates people, and is active in many public performances based on traditional dance. Won the Incentive Award of the Minister of Education, Culture, Sports, Science and Technology in 2017. Received the new face award from Association of Dance Critics in 2013. Has participated in Hieizan Takigi Kabuki, Ninagawa Yukio's work, and Takarazuka Live as an assistant choreographer. In "NOBODY KNOWS" he composes and directs the stages using the story of Japan Heritage Site.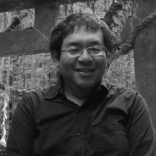 Higashikawa Ryutaro (Kagoshima Exploration Association)
He puts "town walk" in the center of his activities. Based on the history and geography of Kagoshima, he talks about the area as a guide on various themes such as modernology, Neighborhood Heritage, rustic hot springs, abandoned railways and microtopography. He is a Representative Director of the NPO of a community development local forum and Kagoshima Exploration Association. He cooperated in collecting historical materials for the Taiga historical drama "Segodon". He appeared on a popular TV program "Bura Tamori" (# 98 Kagoshima, # 99 Satsuma's Miracle).