NOBODY KNOWS Online Bus Tour
TSURUOKA
Online Bus Tour
Savoring the blessings from the mountains of Dewa Sanzan,
one of the three most sacred places of Shugendo asceticism.
Shojin-ryori and Yamabushi culture passed down in the snowy,
mysterious mountains in Tohoku.
at Tsuruoka, Yamagata Pref.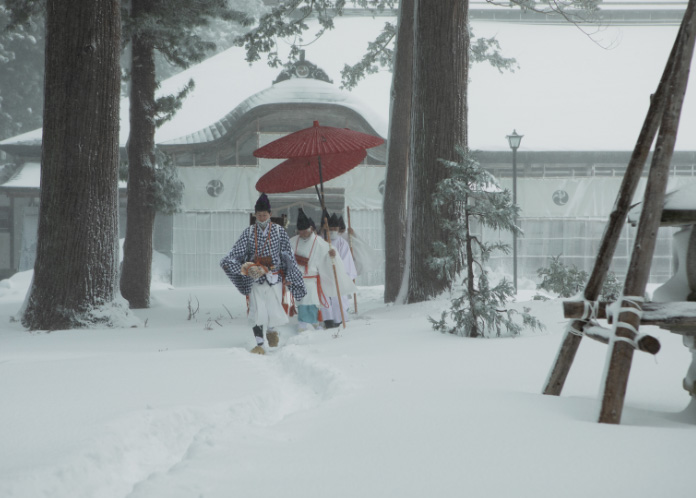 In Dewa Sanzan, nature warship has been passed down from antient times.
You will be guided to see the long-standing practices of Yamabushi, mountain ascetics who are co-existing with nature.
This training place has been continuously standing here throughout the history of syncretism of Shinto and Buddhism, anti-Buddhist movement, and influences by then authorities in other times.
Please enjoy a trip to the snowy sacred mountains from your home online.
Date

10th February (Wed), 20th February(Sat) 2021

Fee

5,980 yen
(trial tour/condition : answer to the questionnaire)

Application

https://www.kotobus-tour.jp/online/ktz024.html
※Japanese only
In Edo period, making pilgrimage to the West at Ise Grand shrine and to the deep East at Dewa Sanzan was on the people's bucket list.
Soaring at the center of Yamagata, with Mt. Gassan as the highest, "Dewa Sanzan" stands for three mountains: Mt. Haguro, Mt. Gassan and Mt. Yudono. Each mountain rules over the present life, the past life, and the future life, respectively.
It is said that visiting these three mountains continuously make people "reborn" while alive. They are such mysterious mountains.
Features of this program are:
- "Shoreisai" fire festival held at the climax of "Fuyu-no-mine" or winter practice, which is one of the practices of Yamabushi.
-Meeting two Yamabushi who practice 100-day self-isolation and the villagers who are involved in this event.
-Experience of Dewa Sanzan culture, in which people are living side by side with nature.
-Discovering the deep connection between this mountain worship and performing arts.

Delivered to your home is Shojin-ryori, vegetarian religious cuisine, from Dewa Sanzan in Tsuruoka, UNESCO creative city of gastronomy. We will learn deeply about the spirit of Yamabushi lifestyle from listening to the talk by Mr. Ito, the chef of "Saikan", Yamabushi training place and Mr. Yoshizumi, negi or the senior priest, who is serving the gods and people at Dewa Sanzan Shine. We will also dig into the attraction of Dewa Sanzan in the light of performing arts through comments (from recording) by our special guest, Mr. Yamai, a Noh performer (important intangible cultural asset holder).

The on-site navigator is Ms. Aya Kaminuma. She is going to walk us through the "deep" Dewa Sanzan, making use of her experience of being a MIKO, Shinto maiden, in an easy-to-understand manner.

● Dewa Sanzan "await spring" meal set ① Shimmered Gassan bamboo shoot and Nameko mushroom
② Tonburi land caviar and Ho-ya turnip seasoned with sesame-miso
③ Itadori wild herb and dried persimmon sweet-sour marinade
④ Stem of safflower sauté
⑤ Stew of pickled daikon radish
⑥ Saikan's original sesame tofu
PERFORMERS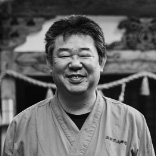 Ito Shinkichi (Chef of Saikan, Mt. Haguro self-confinement lodge)
For more than 20 years he has been displaying his culinary skill at Saikan, which stands in Mt. Haguro, the entrance of Dewa Sanzan, mysterious sacred mountains. Highly acclaimed in France and Hungary for providing Shojin-ryori, vegetarian religious cuisine in which Yamabushi culture is alive.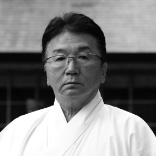 Yoshizumi Toshiki(senior priest of Dewa Sanzan Shrine)
Chief director of Ceremonies at Dewasanzan-jinja Shrine and the general manager of Planning and Public Relations Office. He conveys Haguro group old mountaineering asceticism to the present. Head of Myokoin, the ascetic lodging at the foot of Haguroyama mountain.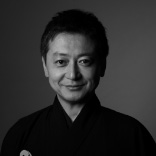 Yamai Tsunao(Noh performer)*from recording
A Komparu school Noh player. Engages in the Noh spread and the enlightenment of "the heart of Japan" under the faith, "Noh is the world's best art." Holds many workshops for beginners and performances in schools. Holder of Important Intangible Cultural Asset. Director of Nonprofit foundation "Association of Noh", the 2014 cultural ambassador of the Agency for Cultural Affairs. Performs overseas and costars and make original works with other genres artists. Challenges new possibilities of Noh.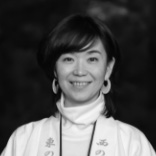 Kaminuma Aya (Dewa Sanzan navigator)
Born in Yamagata and raised in Ise, Mie prefecture. Branding director of "Project Pilgrimage: to Ise in the West and to Dewa Sanzan in the East". With a concept "Spreading beautiful Japanese moments to the world", she manages planning and designing, scriptwriting and directing. As a storyteller, active mainly in Dewa Sanzan area, she tells Japanese sense of nature and spiritual culture in an easy-to-understand manner.